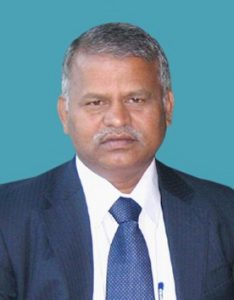 Prof. Dr. C. Udayasoorian , Ph.D have very strong foundation of 23 years in teaching and 33 years in research. He handled classes for UG(3 years), PG (9 years) and guided Ph.D research scholars (11 years) in TNAU. Institute in which last worked is Tamil Nadu Agricultural University, Coimbatore
He had a very good research experience of more than 33 years.
Sixteen crop technologies developed at TNAU through externally funded schemes worth of Rs.1758,57 lakhs
ISRO Climate Change Observatory (2500 sq.feet) is established by me as PI at Ooty, to represent The Western Ghats with a funding support of 250.68 lakhs from 

ISRO GBP Program

for monitoring trace gases, to calculate Aerosol Radiative Forcing and to assess the climate change. TNAU is the only SAU participating in this program on competitive mode since 2008
Industrial collaborations have been established with M/s TNPL, SPB Ltd, ITC paper mills through private funded Schemes and treated paper mill effluent was tested for crop cultivation in 600 ha at each location.
Established collaboration with NLC for restoration and rehabilitation of degraded mine spoil ecosystem through externally funded scheme worth of 143 lakhs as PI. This technology is adopted at NLC, Neyveli in Mine I & II, Salem Steel Plant and in Coal India Ltd, Ranchi
Competitive research projects were obtained by have been from ICAR, CPCB, DBT, DST- FIST etc. (Rs.1.00 Crores) for developing Mitigation strategies of GHGs from wetland ecosystems, establishing norms for recycling of distillery spent wash effluent, delineation and decontamination of heavy metal contamination in soil and ground waters of Palar River basin in 5000 ha of land in Vellore District, Tamil Nadu.
Guided 16 Ph.D. 28 master Degree Students at TNAU
Experience in Extension / Technology Transfer : 33 years 11 months
Played a key role in separate Reviving Green Revolution Cell supported by Sir Raton Tata Trust, Mumbai has been for sugar cane, turmeric etc., at TNAU as Nodal Officer to support transfer of technologies (azolla as cattle feed and IPM technologies and to popularize crop varieties (Anna 4, Samai Co-4) for lively hood improvement in dry land tracts and hilly tribal areas in Tamil Nadu
Fifteen demonstration trials were conducted in TNPL& ITC factory areas involving farmers to address site specific problems. Field days & awareness campaigns were conducted for more than 15 years
Technical Bulletins (English & Tamil) explaining the methodologies involved in composting of domestic, municipal and industrial solid wastes, vermicomposting techniques etc., prepared and distributed to farmers, NGOs, SHGs and AOs, AAOs to impart hands on experience on composting techniques. Similar programs were also done in NADP and NHM projects to farmers and Officials.
Had 11 years 2 months of Administrative Experiences as
Head, Dept. of Environmental Science, TNAU, 3years
Head, Dept. of Soil Science & Agricultural Chemistry, Agricultural College & Research Institute, TNAU, Killikulam. Tirunelveli: 2 yrs 5 months
Dean, School of Post Graduate Studies, TNAU & Dean of Faculty of PG Education, TNAU, Coimbatore: 4 years
Principal at Pushkaram College of Agriculture Sciences (09 months) Principal at Nammazhvar College of Agriculture and Technology, Kamuthy since August,2020

Student Welfare/ Social responsibility:
Introduced Choice based credit system in TNAU and Credit transfer from International Institutes. Publication of two research papers in NAAS recognized Journals and Public defense made as mandatory during my tenure as DEAN SPGS for Ph.D. students
Thirty six TNAU PG students availed SRTT fellowships to pursue MS Dual Degree in Cornell University, US under my leader ship as Dean PGS
There are Six MoUs signed with National and International institutes for collaboration and student exchange
The First Agricultural Graduate Student Conference-2013 Organized in TNAU for the benefit of Research Scholars
Publications:
Published 48 peer reviewed papers in International Journals, 65 peer reviewed National Journals,7 Book chapters with ISBN and 69 non peer reviewed seminar papers and 10 review Journal papers with 10 Awards
Foreign History's:
Attended five International conferences outside India and PDF program at Florida International University, Miami, USA, Kansas State University, Manhattan, USA. Handled 3 months special training at International Rice Research Institute, Philippines. Also visited Cornell University, US; Mc Gill University, Canada and Nova Scotia Agricultural College, Dalhousie University, Canada related to Dual Degree Program.